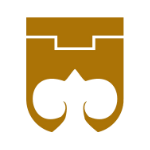 Terms and Conditions
TERMS AND CONDITIONS
PAYMENT TERMS
Means of Payment accepted: cash, ATM, Visa, Mastercard.
All payments will be processed at the exit of Casa Altamira, unless otherwise stated in the conditions of the reservation or rooms.
Ckeck in / Check out
Check-in can be done from 14:00 and check-out must be done by 12:00.
CANCELLATION BOOKING
In case of interruption of the stay, the full price will be charged.
Unless otherwise stated, the customer must leave the room by 12 noon on the day of the end of the reservation. In case of non-compliance with this rule, the customer will be charged an additional night.
In case of deposit, no refund will occur, except in exceptional situations and previously communicated to the Management of Casa Altamira, according to a perfectly attendable reason and with due notice:
30 days from entry – You are entitled to a refund of the full amount paid for the reservation.
15 days from entry – You are entitled to a refund of 50% of the amount paid for the reservation.
On the day of entry – The customer must pay the full amount of the reservation.
Changes to reservations must be made in writing, expressly mentioning the intended changes. The acceptance of the changes will be dependent on the availability of Casa Altamira.
ANIMAL POLICY
Pets not allowed.