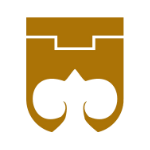 PRIVACY POLICY
PRIVACY POLICY
The personal data sent through this website will not be transmitted to third parties and will be used only for use exclusively internal to Casa Altamira. The contents presented on this website may eventually present some mistake or outdatedness.
Casa Altamira may make modifications or corrections to the published information without prior notice.
Casa Altamira guarantees that this information will NOT be used in any list for promotional purposes via e-mail or telephone, nor will it be disclosed to any other organization or company.
Casa Altamira is committed to protecting your privacy and will make a great effort to ensure the use of a sufficiently effective technology so that your online experience is safer from day to day and your relationships on the Web increasingly strengthened.
If you have any questions regarding this commitment, please do not hesitate to contact us.
EXTERNAL LINKS
This website may contain links to other websites. It is important to note that Casa Altamira is not responsible for the privacy practices or content of any other websites. We recommend that you read the privacy policies of these websites.